Year 4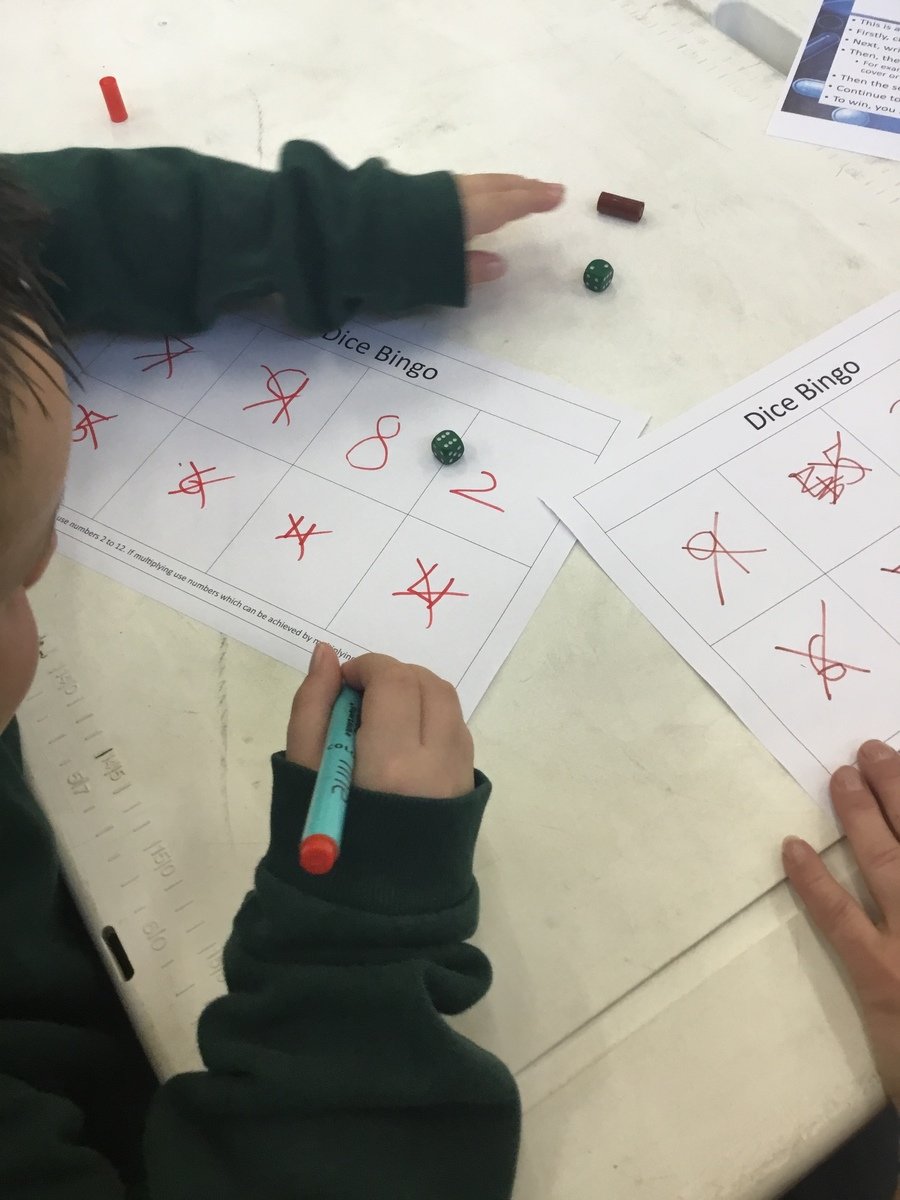 The children enjoyed practicing their rapid recall of fluency facts by playing bingo. Using dice, children could either use addition or multiplication to match one of the numbers on their bingo board.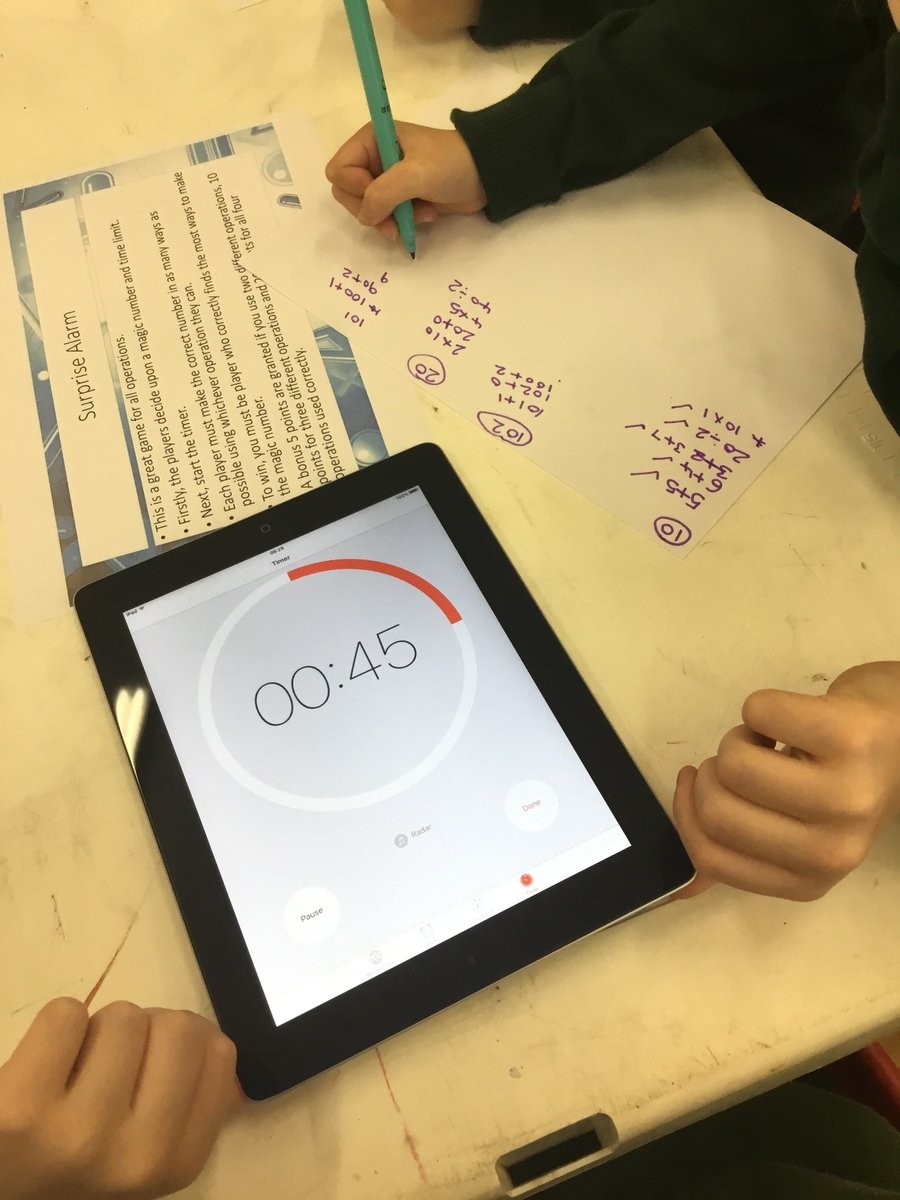 Surprise alarm!
A race against the clock. The children generated a target number and then competed against each other to see if they could make the target number , in as many ways they could, before the time ran out.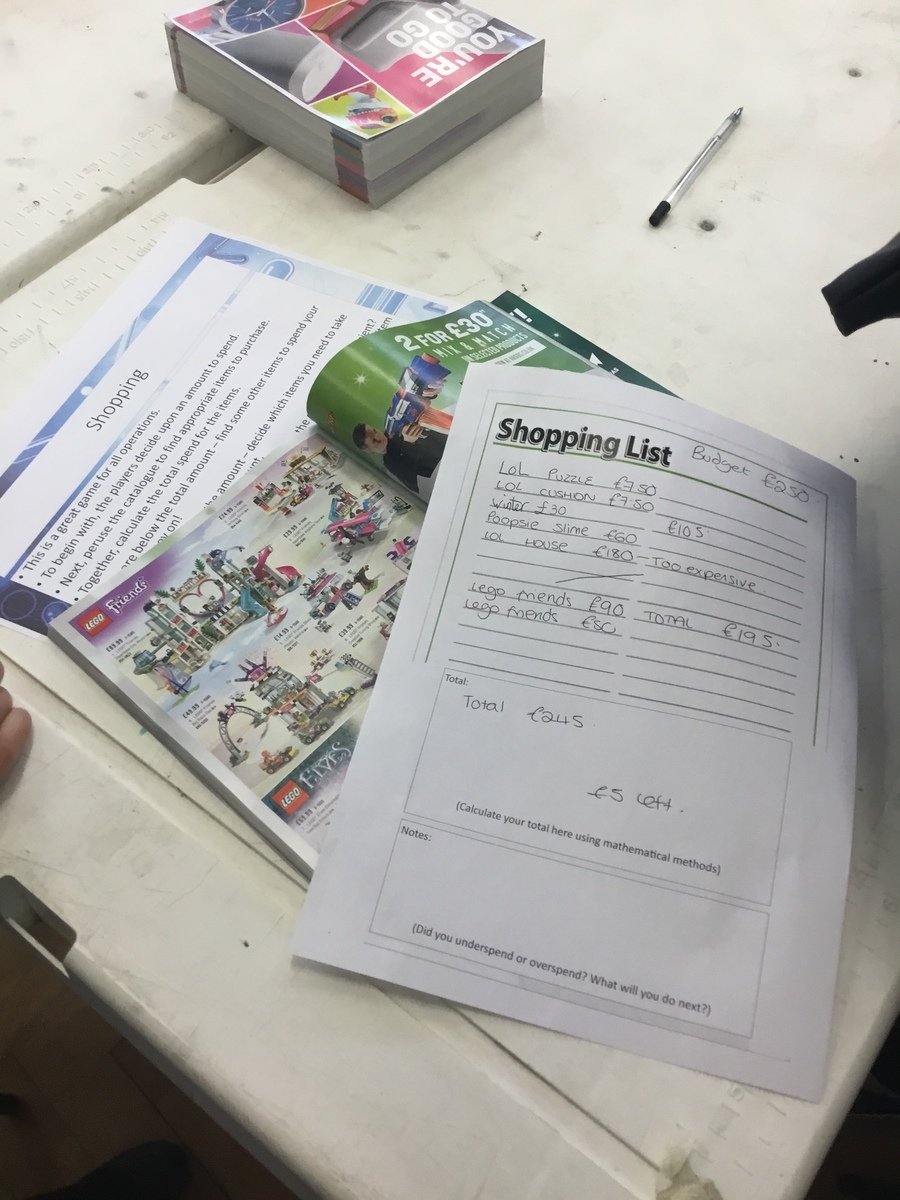 The children were using the Argos catalogue to calculate what they could purchase with £250. Using the skills of addition and subtraction in the context of money.