Curriculum update for the remainder of 2020-2021
Our first priority is the safety of everyone in our school community. We know that you, as parents, will have many questions and concerns. We hope this document will answer your questions and will reduce the concerns that you have. We also hope that it will provide you with information around how we will care for your child and what school-life will look like. We have used the current guidance from the Government, as well as our core values, to action plan and make decisions about how pupils return full-time, with safety being our number one priority.
School will open to all students from Monday 8th March
We hope that you find the following information useful so that you are able to understand what school-life will be like and the measures that we have put into place to prioritise the safety of everyone:
Rednal Hill Junior School - 'Bounce-Back Curriculum'
Overarching Theme: Community
As our children return to school, we feel it is important to carefully plan our curriculum and lessons so that we are supporting our children to transition back into school life successfully. We will aim to do this with their wellbeing, confidence and happiness at the heart of our plans. At RHJS, we want our learners to be confident and ready to learn. We are aware that this lockdown will have impacted on children in many different ways and we want to fully support our children in successfully re-engaging them with their learning at school.
For some children, the national lockdown and absence form school will have meant a loss of routine, structure, friendships, opportunity and freedom. These losses can trigger anxiety in any child. We know that an anxious child is not in a place to learn effectively. So, with this in mind, our school team has thought about the most effective way to support our children's ability to learn through embracing a 'Bounce Back' approach. Our main focus for our 'Bounce Back' curriculum will be community. This has been selected as our overarching theme as we believe it to be fundamental in ensuring that children feel safe, supported and confident to learn. Additionally, within this theme are values that we deem important for pupils to flourish within school. These are: connectivity, teamwork, sense of belonging, friendships, relationships, inclusivity, equality, supportiveness and positivity.
Our 'Bounce Bank' approach will aim to reintroduce children to lessons gradually and will ensure that valuable time is spent in engaging children in activities and lessons that allow them to talk, express their feelings and experiences and to be creative. It is our aim for all children to be back to a full timetable by the week beginning the 22nd March. We are really looking forward to welcoming the children back and for them to enjoy our inspiring and purposeful 'Bounce Bank' curriculum and sharing what the children have been up to during this period with you.
A Return to a Full Timetable
Once children have returned to a normal timetable following our Bounce Back curriculum, we will aim to re-assess the children in a supportive manner in order to gather information regarding gaps in learning and misconceptions. Teachers will use this information to plan for specific interventions for children to address any lost learning. These interventions will run until the end of the academic year.
Adaptations to the Curriculum
We plan for all children to be back to a full timetable from the 22nd March although there have been some adaptations made for the rest of this academic year. The children will receive a broad and ambitious curriculum offer; however, there have been modifications made to how Modern Foreign Languages and Music will be taught. These lessons will not appear on a weekly timetable but pupils will be exposed to enrichment days within these subjects during the summer term. These enrichment days will aim to inspire and interest the children within these subject areas in preparation for a full return to these subjects in the Autumn term. Please note that Year 4 will continue to receive their weekly music sessions from specialist teachers from the Music Service. The reason behind this decision is that we will need to prioritise key areas and objectives of the curriculum in the first instance so that we able to close the gap and address any lost learning during the lockdown. If you have any questions about our adaptations to the curriculum, please e-mail enquiry@rednalhilljuniors.com.
Rednal Hill Junior School Curriculum Intent Statement
Intent Statement
At Rednal Hill Junior School our curriculum is driven by our key values, these are drawn from the fundamental British values of: democracy, the rule of law, individual liberty, and mutual respect and tolerance of those with different faiths and beliefs, and for those without a faith. We aim to provide our learners with the appropriate support, experiences, skills and knowledge to develop as independent, confident, successful learners, able to play a full and active role in modern society.

We have shaped our curriculum into four key priority areas to achieve our goal, whilst responding to the particular needs of our learners and the community we serve. We prioritise learners being secondary ready in our approach to curriculum delivery. Alongside the key priority areas is an overarching desire for our curriculum to be enjoyable and to foster a lifelong love of learning. The development of effective communication skills is interwoven though each of our key priority areas.
Personal Characteristics-Self
Awareness of self:
Resilience and a can do attitude
Determination to be the best they can be
Confident in who they are
Self-reliance/Independence
Are able to:
Learn and cope independently
Be an effective team player
Be an effective communicator
Understand bias and opinion
Take ownership of their learning
Actively listen
Turn take
Use positive body language
Talk about their feelings
Keep safe and take informed decisions
Think critically
Solve problems
Reflect on their successes and areas for improvement
Successful Learners
With:
Enthusiasm and motivation for learning
Openness to new ideas and thinking
Are able to:
Use literacy, communication and numeracy skills effectively
Use technology for learning effectively
Be creative
Make links in their learning
At RHJS we believe in providing our pupils with opportunities to embed basic skills across the curriculum. Pupils will frequently be encouraged to:
Research effectively and know how to "find things out"
Improve memory skills/develop working memory
Improve fine and gross motor skills
Have a secure understanding of their times tables
Practice number bonds and develop number sense
Measure and understand time
Practice basic grammar
Speak clearly and share ideas using sentence stems
Read with fluency
Spell key words Secure phonic knowledge
Develop knowledge of root words
Use and understand tier 2 and 3 vocabulary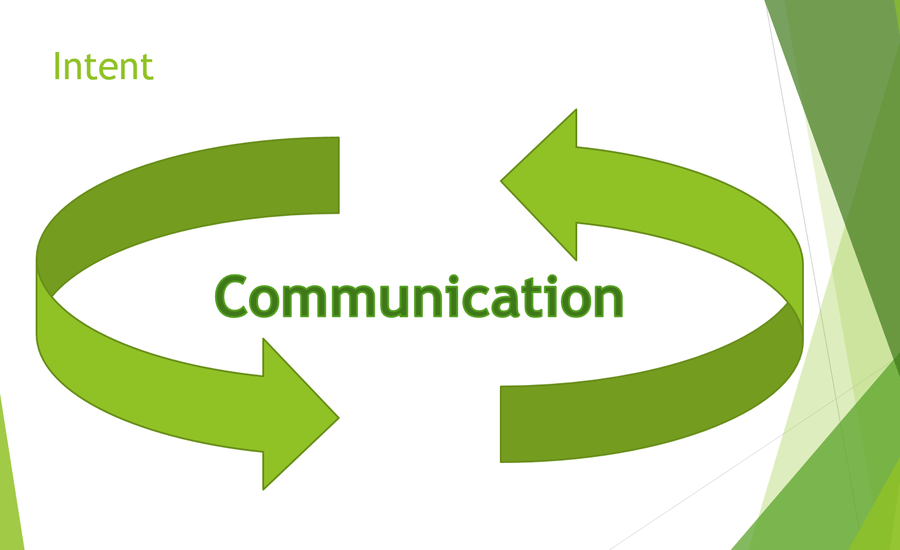 Personal Characteristics-Others
Awareness of other
With:
Respect for others
A desire to participate responsibly in society
Are able to:
Have an understanding of the world and their place in it
Have empathy and consideration for others
Keep others safe
Show gratitude towards others
Understand different beliefs and cultures
Celebrate diversity
Make informed decisions and choices
Understand the importance of community and their role within it
Understand the rules and systems in school and the wider world
Understand the need to look after the environment
Experiences
Breadth of curriculum/experiences
In addition to our statutory requirements regarding the national curriculum we want our children to have experienced the following:
Trip to the coast
Ride on train
Learn about the world of work
Working as a team
Managing competition, taking part in a competitive way
Taking part in an enterprise scheme
Learning in the outdoors
Experiencing a wood or forest
Trips to places of worship:

Church/Cathedral, Mosque, Hindu Temple, Buddhist Temple, Gurdwara, Synagogue

Perform a play to an audience
Opportunity to play an instrument
Trip to the Capital City (London)
Trip to see a historic building
Growing food
Opportunities to cook
Visit to a theatre or auditorium to see a: play, live musical performance or pantomime
A residential experience
Visit a museum and art gallery
Work with a

professional artist
professional musician
poet
professional historian
Professional theatre group
Curriculum Implementation
RHJS engages all learning styles using a variety of resources: National Curriculum Statutory Guidance, Values Based Learning, Outdoor Learning and enhancement opportunities, which support the teaching of our curriculum.
The implementation of this curriculum is in its infancy. We have woven together: science, the humanities, the arts and English and used a thematic approach to deliver these. They are taught in 5 units over the course of the academic year. We have looked to find links with the following discrete subjects: mathematics, music, PE, PSHE, RE, MFL, computing and music and will continue this work over the course of 2020-21.
To support committing knowledge to long term memory we have introduced "Knowledge Prompt Cards" for the humanities and science, we intend to push this out to other subjects. The approach uses multiple testing moments for smaller pieces of learning.
Research
RHJS recognises the benefits of utilising evidence based research to support our practice.
Values at RHJS
Our values are at the core of all we do. We use a rolling programme of values' assemblies to promote these and look to further promote them through actions and activities in school.
Subject Leaders
At RHJS we have subject leaders who oversee, develop, monitor and evaluate the effectiveness of their subject within school. Staff are committed to delivering high quality learning experiences throughout the curriculum. Support staff have developed their strengths in order to further enhance the quality of learning.
Birmingham's Curriculum Statement
Our curriculum is based around and supports Birmingham's curriculum pledge. Please see details below.